Virtual Greek Getaway
As Greeks, our philanthropies, chapter meetings, and homework can leave us feeling drained. We need time to connect with God and rest in the midst of our busy schedules. Greek Getaway is designed to help us do just that! If you aren't connected to an in-person Greek Getaway on your campus, you're invited to our Virtual Greek Getaway with fraternity and sorority students across the country. Join us in this unique space as we learn how to connect with God and each other more deeply!
Sunday, October 17, 2021
1PM-5 PM ET | 10AM - 2PM PT
 
---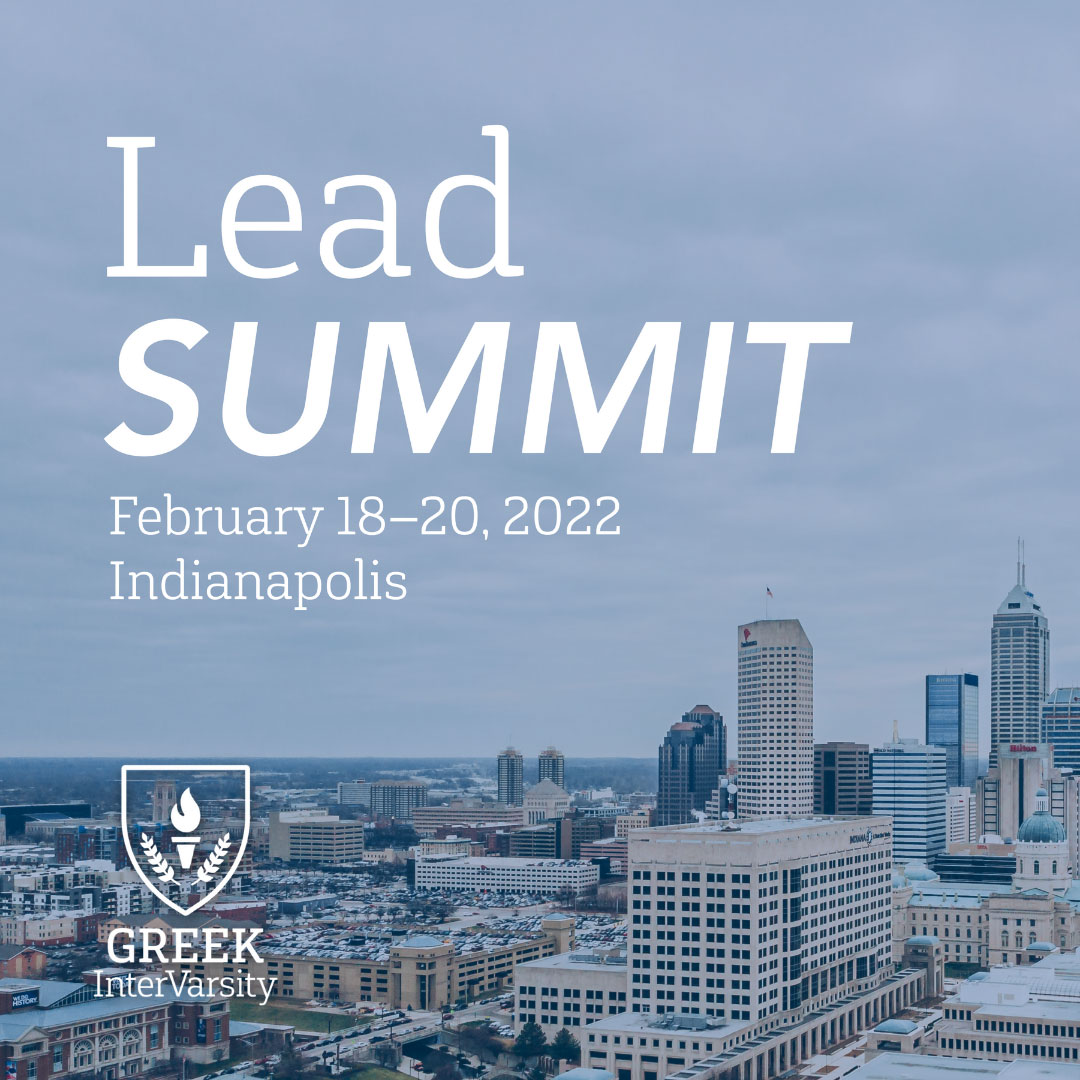 Lead Summit
While each of us chooses leadership for different reasons, we all want the same thing: to provide a space for our brothers and sisters to explore what it means to be Greek & Christian. But what if leading a Chapter Ministry doesn't just stop there? Our leadership today has the potential to leave a lasting legacy-not just this semester, but five to ten years down the road.
Because of this, we will be gathering all Chapter Ministry Leaders (and potential new leaders) to a one-time only conference this February! Lead Summit is one of the best opportunities for you to explore what it means to be this leader and continue the legacy of bringing God & Greek life together in your chapter. Whether you are a current Chapter Ministry Leader or wondering how to make an impact on your campus, you are personally invited to join us to develop your own faith and leadership while hearing from experts in Greek ministry. It's your one weekend and one chance to leave a legacy!
February 18 - 20, 2022
Sheraton Indianapolis City Centre Hotel
Registration opens November 2nd. Mark your calendars to RSVP and save your spot at Lead Summit!